The leading provider of the most secure Hadoop platforms, Cloudera, has just certified YottamineOP
BELLEVUE, WA. – As a testament to the high level of quality provided by Yottamine's predictive modeling software for big data, the company announces that Cloudera has recently certified YottamineOP. As an innovator in machine learning technology, the software provider's patent-pending Optimized Prediction algorithm can solve big data problems in real-world business applications. Businesses that use YottamineOP software may experience up to 100% higher return on investment than they would with other machine learning solutions.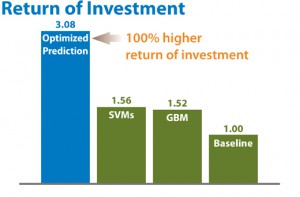 Yottamine Cloudera Certification "We are excited to provide our most advanced machine learning technology, which was previously only available in the cloud, to users of Cloudera's Enterprise Data Hub. The latest release now has the ability to run directly on company premises in their own data centers." said Dr. Te-Ming Huang, CEO and Founder of Yottamine Analytics. "Because of the new partnership, businesses will be able to make the most value out of big data stored in their data center and at the same time, ensure that the sensitive data is well-protected."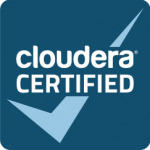 The joint solution of Cloudera Manager software and YottamineOP provided to businesses will help them generate the most return on investment from their data. In addition, it will provide users with the peace of mind that their data is well protected by Cloudera's advanced security features on Hadoop. Cloudera's Enterprise Data Hub is an ideal big data platform for YottamineOP since it is the only solution providing strong security for sensitive data. The new partnership will benefit businesses that need to predict high value events, especially businesses dealing with sales convergence, risk modeling such as insurance claim prediction, applications in customer churn prediction, and fraud detection.
Yottamine Analytics is proud to be a Cloudera Certified Partner and anticipates future opportunities, which may be possible due to the joint partnership. For more information about YottamineOP, visit https://yottamine.com/yottamineop.