YottamineAI is
10,000,000X
more computationally intense than standard financial time series models.
Big ROI Improvements
The gigantic difference in the complexity and sophistication between YottamineAI and Autoregressive models translates to big improvements in ROI, as demonstrated by our comparison on 4 different currency mutual funds.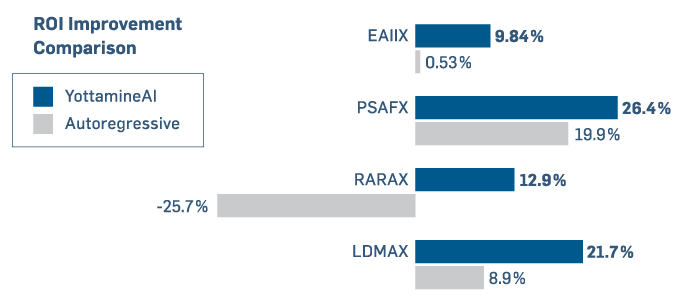 How long will this take?
YottamineAI service is based on the highly scalable cloud computing infrastructure and this means the processing time can be reduced to just a few hours.
The bottom line?